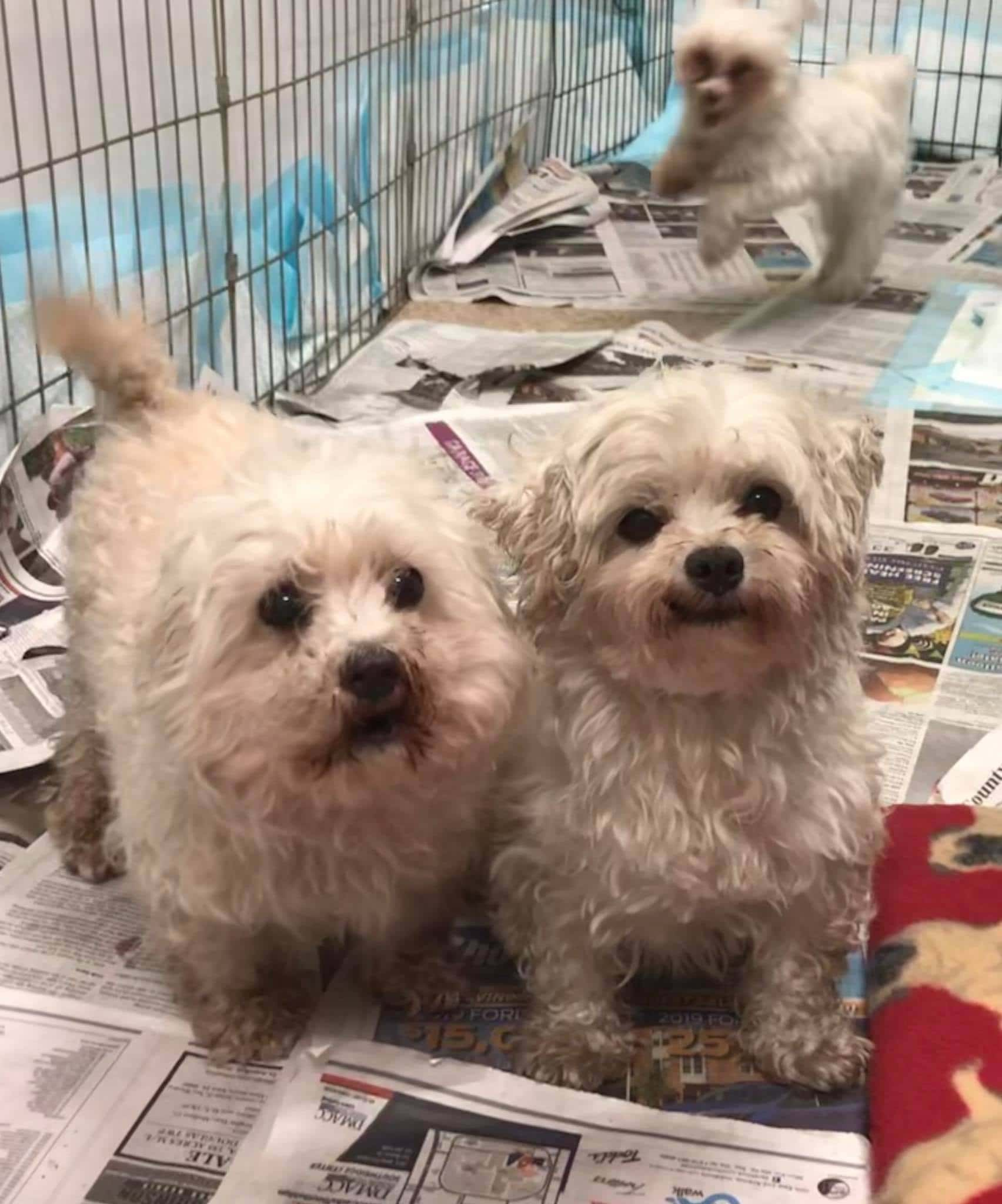 Dogs under quarantine at AHeinz57 Pet Rescue due to canine brucellosis scare; photo courtesy of AHeinz57
There was good news and bad news recently for AHeinz57 Pet Rescue and Transport in DeSoto, all of it regarding the ongoing quarantine that started in May due to concerns about canine brucellosis.
The good news was that the quarantine has been lifted for 40 dogs that were kept in the rear portion of the facility, which owner Amy Heinz emphasized were never exposed to the dogs in front that were brought in from a puppy mill auction. Heinz said the dogs in back, which are mostly strays and rescues with a few that came in feral, each had to be tested for brucellosis. The tests recently came back negative, so their quarantine was lifted and they will now have the chance to enter foster homes or get adopted.
Unfortunately for the dogs in the front, the animal that caused the months-long quarantine continues to test positive on the screening tests, though Heinz points out he tests negative on the confirmatory tests on each occasion. At this point she's unsure what will become of the dog, but she said there's currently no plans to euthanize him. The same could not be said for another puppy mill dog, however. An animal that had previously tested negative was tested again along with all the other new arrivals, and this time was found positive for brucellosis in the screening and confirmatory tests.
It was explained that the disease can lie dormant in the prostate and hide from the immune system, which Heinz said was a scary revelation. She said had the first dog not brought on the quarantine, the second would likely have been released and adopted long before showing any brucellosis symptoms. As a result of the positive diagnosis, the second dog unfortunately had to be euthanized. Additionally, the quarantine for the front part of the AHeinz57 facility will continue for at least another 60 days. Heinz urges anyone who got a dog from the puppy mill in Knoxville this May to test their animals again, even if they already tested negative.
Canine brucellosis is a livestock disease that can be passed to humans, and side effects include causing miscarriages in women. To learn more about the quarantine on AHeinz57, click the link below to visit their Facebook page.