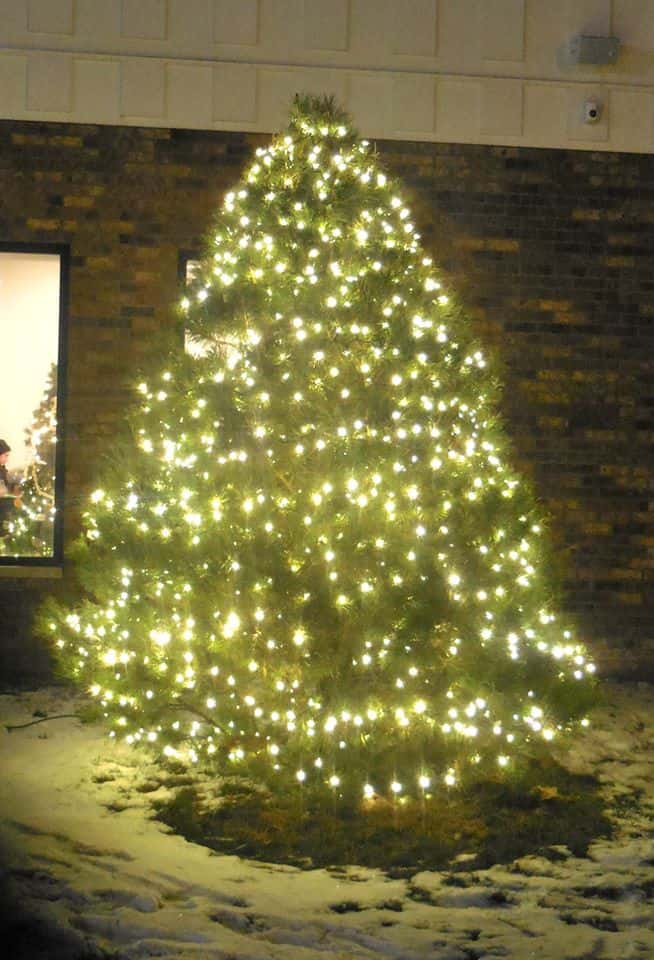 Jefferson Matters: Main Street is once again partnering with several entities for the annual Christmas Tree Lighting Ceremony.
The event will be held Thursday at various locations in downtown Jefferson. Holiday stories at the library kicks off the festivities from 5-6pm. During that time, the Christmas "Tower Tunes Live" concert will take place from 5:15-5:30pm at the Mahanay Memorial Carillon Tower, followed by the Greene County Singers performing holiday music at the Thomas Jefferson Gardens from 5:30-6pm.
Cider and cookies will be served from 5:45-6:15pm at the Thomas Jefferson Gardens Education and Welcome Center, where Event Chair Angie Reece-Hueser shares kids will get to  "Tag-A-Tree." 
"That's where kids can write wishes on a tag and add it to the tree. We will choose one of those wishes off the tree for a prize, you'll get some Chamber Bucks." 
Then Santa and Mrs. Claus will arrive at 6:15pm to the Thomas Jefferson Gardens, where Santa will light the tree at 6:30. Holiday stories will continue from 6:45-7:15pm at the Greene County Courthouse and kids can also visit with Santa and Mrs. Claus at the top of the bell tower from 6:45-7:30. Reece-Hueser encourages everyone to join them for Thursday's event.
"It's amazing to see all of the families that show up, and a lot of times it's the same families that come every single year. We just welcome new people to come. It's so fun and the kids will remember it. It's a great time."   
The Jefferson Area Chamber, Thomas Jefferson Gardens, Friends of the Library, the Bell Tower Community Foundation, and Greene County Singers are assisting with the event.