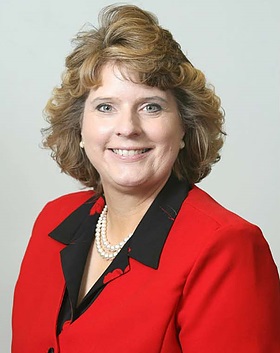 Photo courtesy of Classroom Clinic website
The Greene County School District is doing a pilot program to help students receive mental health services.
Sue Gehling is a psychiatric nurse practitioner who has contracted with the School District to provide mental health services through telehealth. Gehling visits with students referred by staff members or parents, and meets with them through video conference from the administrative building in Jefferson. She can do evaluations, prescribe medication and collaborate with a student's primary care provider. 
Gehling has over ten years of experience in children's mental health and her office is in Carroll. She tells Raccoon Valley Radio working with students in rural districts is what she wants to concentrate on, and telehealth allows her to expand her reach.
"Because I know the schools are really struggling with a lot of disruptive behaviors, children's mental health problems, they've got their hands full right now. So this is a real issue in the schools. You can provide telehealth anywhere and so this is really providing it in a non-traditional place (and) it's in a location where the kids are, which is in the school buildings."
Gehling sees a real need to provide mental health services to children as a basic need. She says it also allows for parents and their children to stay in the community, cut down on a child's lost classroom instructional time and provide a viable solution that could improve a child's overall education.       
The School Board approved the pilot program ahead of the start of the current school year for ½ day per week with an estimated cost of $20,000. Part of the cost is fulfilled by the District and Prairie Lakes Area Education Agency is also helping financially to offset the expense.