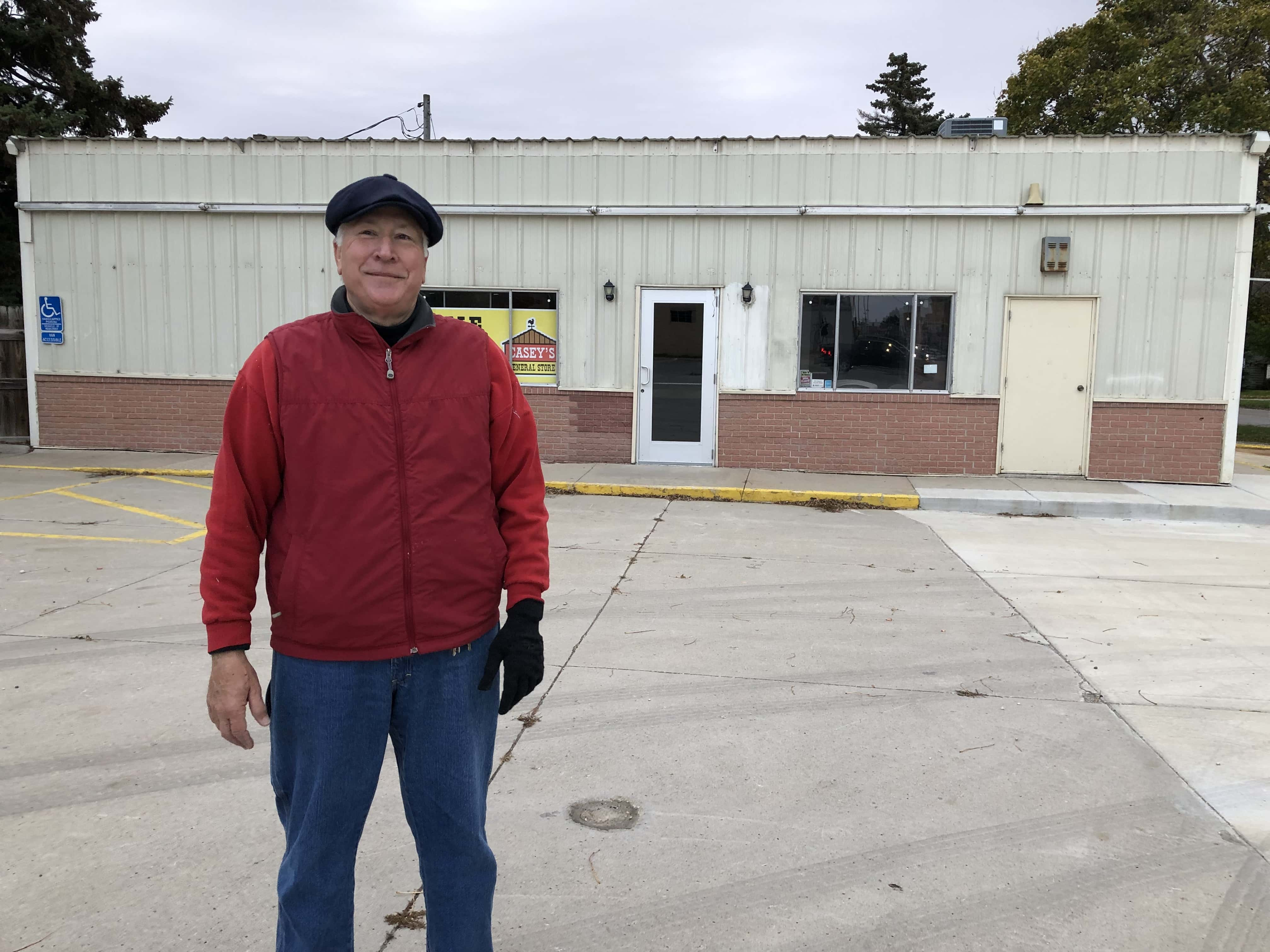 Photo of John Brunow in front of All Ability Cycles new location. Courtesy of Brunow
A Jefferson-based business will soon be moving to a new location.
All Ability Cycles has been in Jefferson since 2011 and is currently located at 208 East Lincoln Way. Owner John Brunow says he recently purchased the former Casey's gas station directly east of the current location on East Lincoln Way. He explains the primary reasons for moving to the new location.
"That parking lot will give us an area that we can have a more controlled area for test rides. Many of the families who come to see us have family members who cycling is new to them and we want them to feel more confident that they are safe."
Plans for the new space include installing two double-wide doors, storing and transporting the cycles for special needs people, along with new interior and exterior paint, removing some existing items and will have a repair shop with a show and sales room. A grand opening is planned for April 2020.