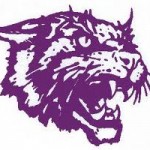 Five members of the West Central Valley Wildcats wrestling team will be participating in the class one district seven wrestling tournament on Saturday as they hope to have some Wildcats qualifying for the state tournament in Des Moines next week. The five wrestlers that will be participating will be Wesley Ganoe at 113, Justin Garcia at 126, Cael Carl at 132, Weston Pote at 138, and Braiden Beane at 145.
They all will have semifinal matches and need to finish in the top two to automatically qualify for the state tournament. WCV sent three to state last year including Garcia, and are hoping to send as many or more after their district run on Saturday.
It's the biggest match of the season for the Wildcats, and hope to record some major wins and book their ticket to Des Moines by the end of the week.