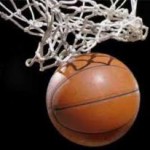 Tonight marks the beginning of the Class 1A girls' basketball postseason on KG98 with the Paton-Churdan Rockets hosting the Coon Rapids-Bayard Crusaders.
The Rockets are 13-8 while CR-B is 4-17. Both are Rolling Valley Activities Conference members and P-C is 2-0 during the regular season vs. the Crusaders by scores of 54-32 and 53-44.
P-C junior Danielle Hoyle is leading scoring for the Rockets at nearly 19 points per game. She's also averaging eight rebounds and over four blocks shots per contest. At 6′ 3″, Hoyle presents match-up problems for most opponents.
Game time is 7 p.m. with coverage at 6:40 p.m. on KG98 and streamed on www.raccoonvalleyradio.com.