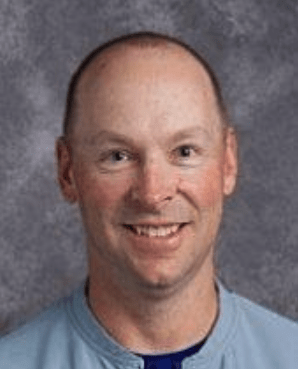 On July 1st, Rod Wiebers officially took over the position of Activities Director for the Adel-DeSoto-Minburn School District, and he's looking forward to building on the successes of the various athletic, art, music, and other extracurricular activities.
Wiebers takes over for Interim AD Larry Moklestad, who came out of retirement to hold the position for the last year as the District transitioned to a permanent hire. Wiebers brings with him 17 years of experience as a teacher and coach at the Johnston School District, and was tabbed for the ADM job based on his strong student-centered approach and well-defined plan. He tells Raccoon Valley Radio that he's thrilled to join "Tiger Nation" and the communities the school serves, and to usher the growing district to new heights.
"You know, I've met many great people already, I'm excited about meeting more people. I'm one of those guys out there that wants to get to meet as many people as I can, and learn about everybody's experiences and how we can make things better here at ADM. But I just can't stress enough how excited I am to be a part of ADM Schools (and) how I look forward to all the great things that we're going to accomplish. The students here (and) the families here have been tremendously supportive of things throughout the summer in a unique time, and I know that's going to continue. And I'm just excited to be here!"
To hear more from Wiebers, listen to today's Perry Fareway Let's Talk Dallas County program on air and at RaccoonValleyRadio.com.