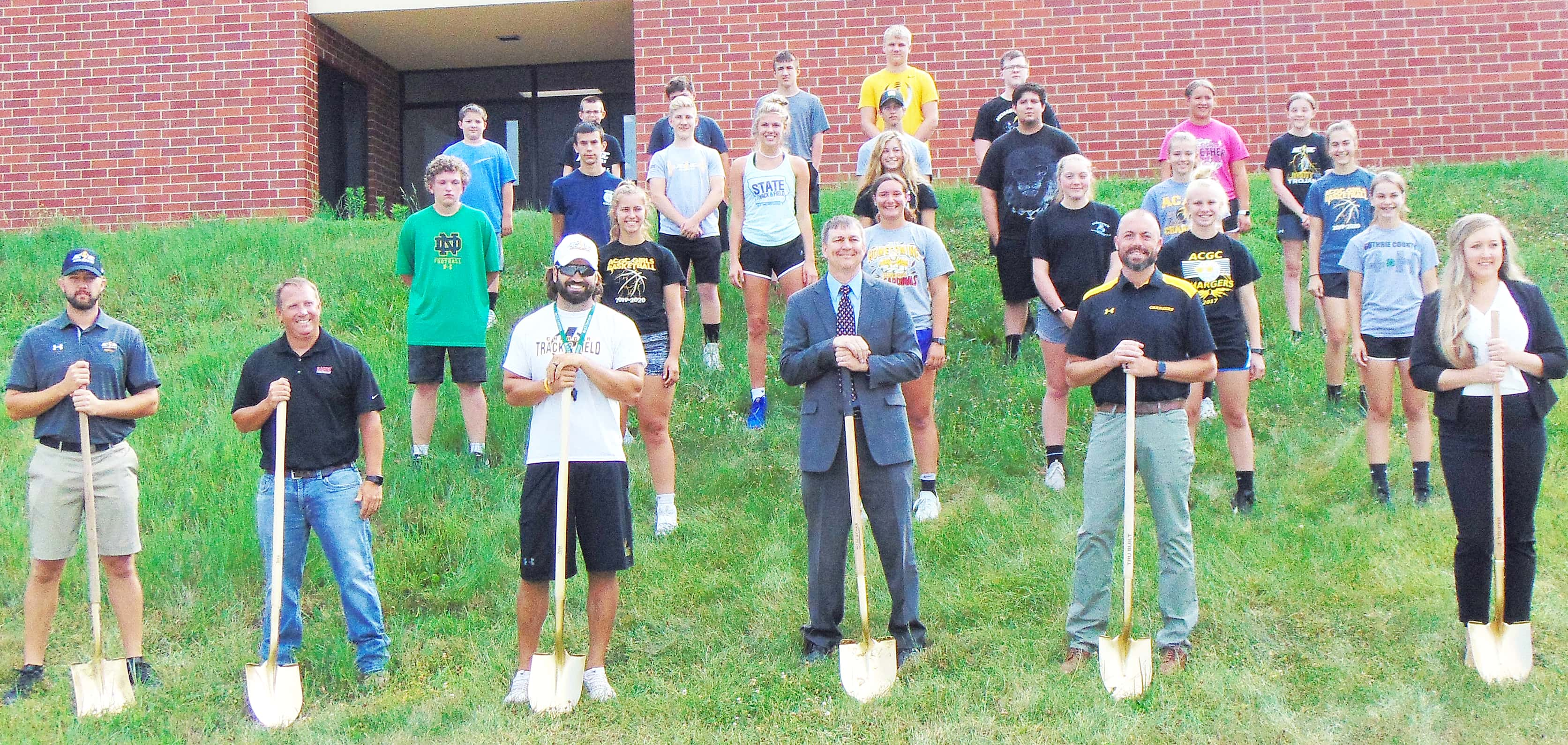 Photo courtesy of Bayard News Gazette
A ceremonial start to the construction of the new Guthrie Center High School fitness center addition was held Tuesday morning.
Superintendent Dennis McClain, High School Principal Ethan Lensch, Activities Director and Strength and Conditioning Coach Cody Matthewson, Guthrie Center School Board President Wes Policky, and representatives from FRK Architects + Engineers and Sande Construction all participated in a groundbreaking for the facility, which will be built on the southwest side of the high school. The approximately $1.2 million project is mostly being funded from the District's Secure an Advanced Vision for Education (SAVE) funds. McClain says the School Board is excited to get construction started, for a facility that will serve over 100 students who are active in the school's strength and conditioning program, "Just because we have so many kids involved in the program, you know we wanted to give them a nice place to do that and a safe place to do that, with enough space to do what we need to do for all of our kids. It's a great, healthy lifestyle, they're great habits to build in our kids and this will allow us to continue to do that."
The District also plans to offer gym memberships to the public as well. McClain says construction should get in full swing by the end of this month, with completion anticipated for this November.