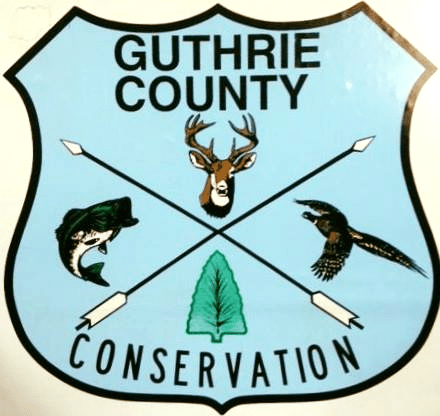 The derecho storm left many areas of the Raccoon River Valley Trail in Guthrie County impassable, but the public can now use the trail just a few days later thanks to the work of the Conservation staff.
Conservation Director Brad Halterman says as soon as the storm left the county Monday his staff got to work on clearing tree limbs and brush from their portion of the trail and from Lenon Mill and Nations Bridge parks. Halterman feels incredibly lucky that the storm did not cause damage to County property or to visitors and recreational vehicles at the campgrounds, and if you had asked him Monday when he'd have the trail cleared, he would have guessed sometime into next week.
Halterman and three other employees worked from sun up to sun down, and he says visitors were already out enjoying the trail Wednesday evening, "There wasn't one person out there that didn't stop and give us a thumbs up or say thank you for the work done. It was nice to see folks back out there so soon and being able to use that, and those kind words and those thumbs up and those 'nice jobs' were really, really appreciated by all of us."
The Guthrie County trail portion is completely clear for users, though visitors are advised to contact Greene or Dallas county conservation staff, visit their Facebook pages or the Raccoon River Valley Trail Association Facebook page to find out about other trail closures. Springbrook State Park was also grateful to not receive much damage from the storm, and Park Ranger Rod Nelsen says the staff was able to clean most public use areas this week, with trails to be addressed next week.