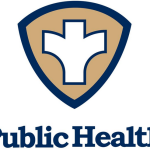 Greene County Public Health recently wrapped up its second dose of a COVID-19 vaccine from a mass clinic held at Wild Rose Casino and Resort in Jefferson last month. 
Public Health Director Becky Wolf thanks all of the volunteers who helped administer over 1,100 vaccines and shares her thoughts about whether or not another mass clinic is in the plans.
"Honestly, I don't see us having a major mass clinic like that unless things change as far as vaccine needs, as we go farther and farther and find out if we need boosters and that kind of thing." 
Wolf notes they are finding ways to be creative to bring vaccines to more people as a way of removing barriers for those who would like to get a COVID-19 vaccine. She points out one way they are doing that is by administering shots when the Greene County Action Resource Center is open on Wednesdays. She says the vaccine isn't just for the food pantry clients.
"You know I'm not going to turn anybody away for the vaccine. So I mean if a worker comes in, like a volunteer is there or a member of the public just pops in, and they're not a client of the food pantry, I don't care. I'm only looking at opportunities to vaccinate."
No appointment is necessary to receive a vaccine at the food pantry. Greene County Public Health will be at the food pantry Wednesdays from 9-11:30am for the next few weeks.