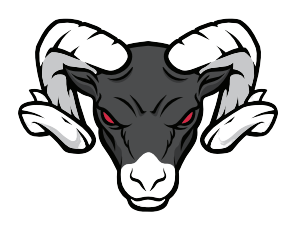 The non-district portion of the high school football schedule for Greene County is over and Class 2A District 8 play begins this Friday at Des Moines Christian School in Urbandale. The 2-1 Rams face the 1-2 Lions in the first of five district games that will determine which four teams from the district will make the playoffs and who wins the district title.
Caden Duncan is the head coach of the Rams. He talked about district play starting at DMC. "We know they're a talented team and we're excited and pumped up, and one of our main goals coming into the season is to win that outright district title which hasn't happened at Greene County for a while. We want to win it outright. We don't want to share it or have anything like that, and it starts on Friday. They're a good, talented team."
The Rams and Lions can be heard on KG98 and streamed on www.raccoonvalleyradio.com with coverage at 6:15 p.m. and kickoff at 7 o'clock.