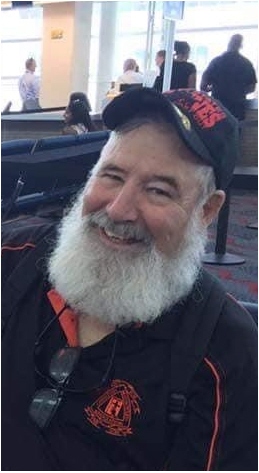 Funeral services for Paul Boyce, 78, of Lake City, will be held at 2 p.m. on Thursday,
September 16, 2021 at Lampe & Powers Funeral Home in Lake City. Burial will be
held in Illinois. In lieu of flowers, memorials may be left for Grace Fellowship
Church in Rockwell City.
Robert Paul is survived by his wife Eddie of Lake City; children Robert Paul
Boyce, Jr. (Annamaria) of Alvin, TX, Andrew (Chris) Boyce of Rockford, IL,
Correna Meier of Pomeroy, IA, and Darral (Anita Newsum-Hendricks) Hendricks
of Mesa, AZ; step-sons Matt, Eric, John and Kurt; 19 grandchildren and 14 greatgrandchildren; sisters Pamela (Ron) Shaw, Rosemary Humes, Sharon (Tim)
Airhart, Wendy (Bruce) Cook, Cindy (Mike) Lingafelter and Vicki (Mike) Osborn;
and brother Sonny (Nena) Boyce. He was preceded in death by his parents Wallace
Boyce and Luella and Emery Kenney; wife Judy; step-son Mark McKenny; and an
infant brother.