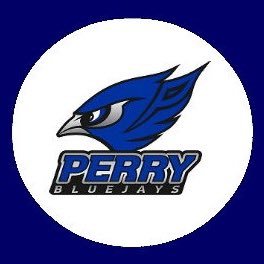 Offense was certainly the word of the day Monday night at the Perry Athletic Complex as Roland Story and Perry combined for 29 runs and 29 hits and 11 errors with the Norseman prevailing 20-9 in a critical Heart of Iowa matchup.  The win keeps Roland Story in second place in the HOI while Perry falls to fourth place with a 5-5 mark.  Perry played catch up right from the start erasing two early deficits.
Following a Roland Story three-run first inning, Perry responded with three of their own.  Aidyn Hood delivered a RBI single while Maci Tunink came through with a two-out, two strike RBI hit to tie the game at 3.  Roland Story led 8-3 heading into the bottom of the third and that's when Perry mounted their second rally.  The Jayettes sent 10 batters to the plate and scored five times to tie the game up at 8.  Taylor Atwell's 2-run single started the rally, followed by a Lydia Olejniczak RBI single and Karagyn Whelchel's 2-run base hit.
The game took a dramatic change in the fifth inning after Roland Story took advantage of three Perry errors and scored seven runs.  Macy Friest' fourth hit of the night knocked in two to give the Norsemen the lead for good.  Friest finished 4-4 with a walk and five runs scored to go along with 4 RBI's.
Olejniczak paced Perry with three hits and three runs scored.  Whelchel and Atwell added two hits apiece.
Perry falls to 9-9 on the season and 5-5 in conference while Roland Story improves to 11-6 and 7-2 in HOI action.
The Jayettes return to action tonight at 5A Urbandale.