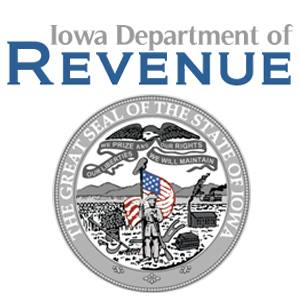 Today is the final day of Iowa's Annual Sales Tax Holiday.
The Iowa Department of Revenue holds the annual sales tax holiday the first Friday and Saturday in August as a way to help people save money while getting ready for school, and promote shopping as small businesses. There will be no sales or local option taxes on any clothing or shoes that are priced under $100. Jefferson Matters: A Main Street and Chamber Community Events and Tourism Coordinator Matt Wetrich encourages people to try and shop local.
"This is a great excuse to get out and do some shopping. Maybe it's a little pre-school (shopping) or maybe it's just for yourself. So getting out and making some purchases of clothing and footwear, this is a great time to do that, a great excuse to do that."  
Items that are not considered clothing include watches, jewelry, handkerchiefs, sporting equipment, any special clothing or footwear designed for athletic activity or protective use and are not considered appropriate for everyday wear. Retail stores that are open those days, and have qualifying items, are required to participate in the sales tax holiday weekend. 
 Click the links below for more information.
https://tax.iowa.gov/iowas-annual-sales-tax-holiday
https://tax.iowa.gov/sites/default/files/idr/documents/Sales%20Tax%20Holiday%20Flyer.pdf