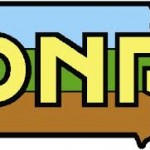 The Iowa Department of Natural Resources wants to remind folks of the safety protocols for ice fishing during the winter.
DNR Conservation Officer for Dallas County Dustin Eighmy says that this is a popular time for ice fishing with the below freezing temperatures. Eighmy explains that there is no such thing as "safe ice" with conditions changing daily. He tells Raccoon Valley Radio to always let someone know the plans for an ice fishing trip or take a friend with you, along with bringing a spud bar. 
"It's always a good idea to carry your ice picks with you just in case you happen to fall in or a life jacket with you just in case an accident were to happen again. Take that buddy with you, so if something does happen, you can have someone there to call for help or call an emergency line to get someone coming to help."
Eighmy recommends a four inch ice thickness for foot traffic and six inches for those wanting to take all-terrain vehicles on the ice. He also encourages people to check their website to get a full ice fishing report.