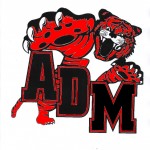 The Adel-DeSoto-Minburn School Board will meet for a special meeting today. 
The Board will consider for approval a resolution approving the purchase agreement for the 80-acre site on Highway 169 South in Adel for a new high school site. The purchase agreement would be with the sellers Robert and Tracy Barton for the amount of $2.5 million dollars.
The Board will meet at 5:30pm in the District Boardroom.