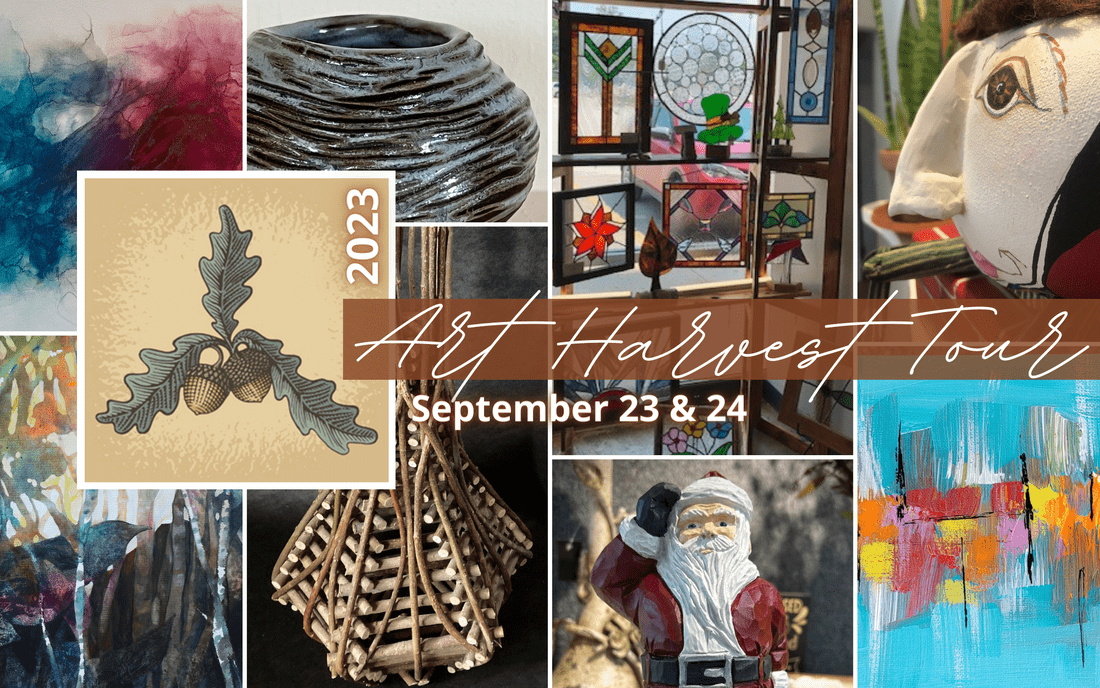 Image courtesy of Art Harvest Tour
For the first time ever, a Greene County town has been added to a regional event this weekend.
The 9th Annual Art Harvest Tour takes place on Saturday and Sunday and includes eight stops in four communities, Boone, Perry, Ogden and Jefferson. The self-guided tour allows people to go at their own pace and visit the over 18 artists who will be doing demonstrations and attendees can interact with them. 
Tower View Team Chair Deb McGinn says there are two art studios that will be open and featuring local artists in Jefferson. Art on the Fly Owner Jolene Peters, along with Curt Nelson and Kevin Shea will be at Art on the Fly, and Chad Elliott, owner of Elliott Art Studio will also be creating works of art. 
Jefferson Matters Executive Director Matt Wetrich encourages everyone to stop out to these locations, as well as others this weekend.
"It's very cool to see that we've got artists in town that are proud of what they've got enough to join shows. Support them and see a bunch of other cool art. You know we've got a lot of neat things within a half hour of Jefferson. Great to see local art getting support there as well."   
The Art Harvest Tour is happening from 10am-5pm Saturday and Sunday. Click the link below to see the other locations.
http://www.artontheprairie.org/art-harvest-tour.html?fbclid=IwAR2p-65n6YR9_q0f-hMW4U37a944Rfj6h3SjUXaLeJtTMEDEtLBPrheG_U0