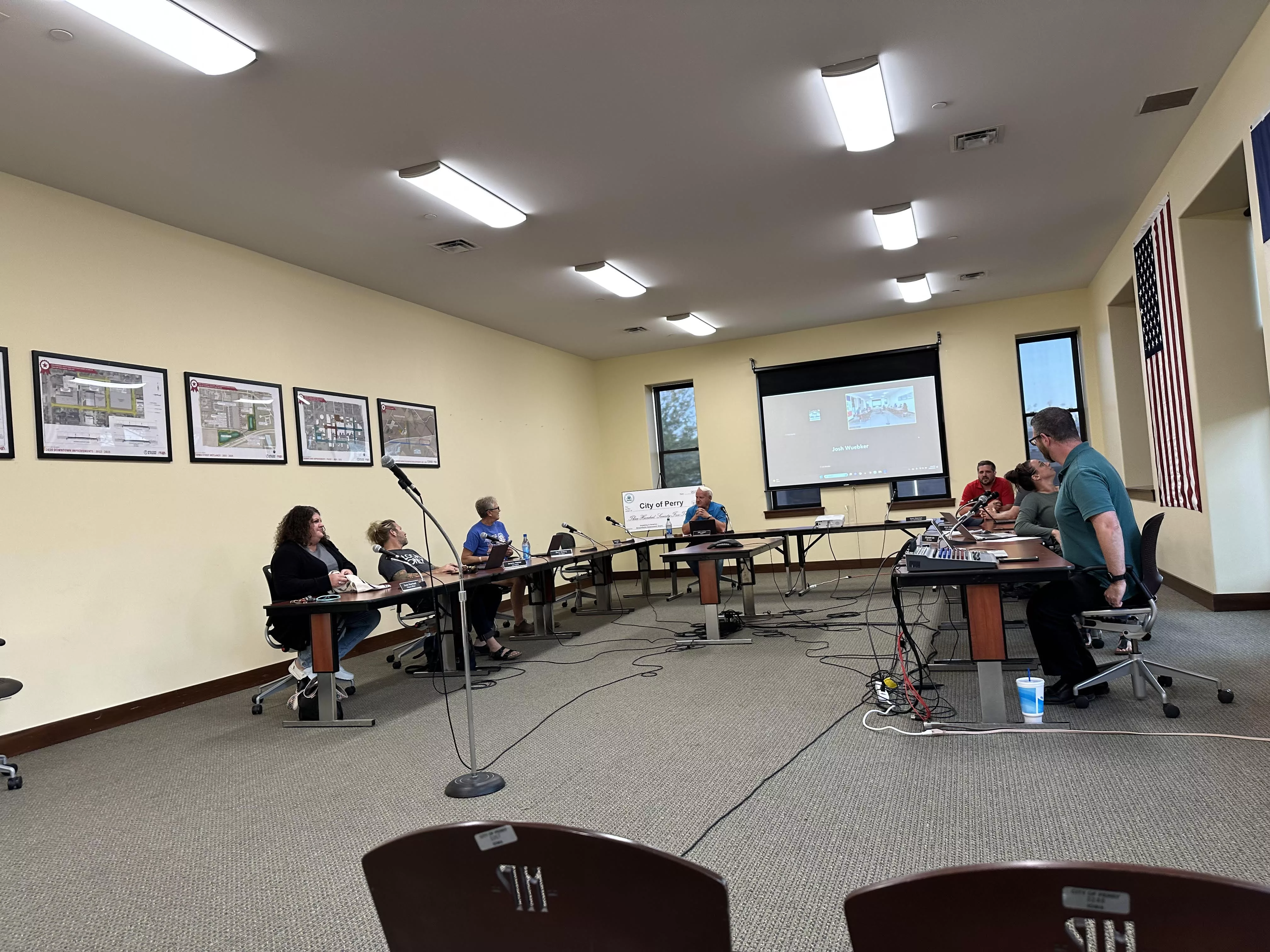 The Perry City Council met on Monday. 
The Council approved an estimate from Accujet to perform a CIPP lining on the deteriorating sanitary sewer line between Willis and Otley from 15th Street to 16th Street for $5,014. They also approved a sanitation/collection system routine cleans for the amount $28,544. 
In old business, they will approve a purchase agreement  with Balmer LLC to redevelop city owned property into four duplexes, a change order for the Wastewater Treatment Facility Improvements for $204,000 and two pay applications for the runway phase three project.