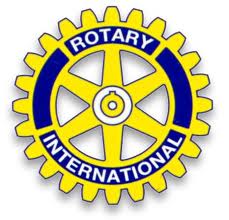 The Rotary Club of Jefferson is now accepting applications for its grant program.
The Rotary Club has donated over $250,000 to help benefit Jefferson and Greene County.  Grant Committee Chair and Past Rotary President Karen Younie says the application process helps organize how the grants will be divided.
"People have always sent in letters for requests and things like that and we needed to standardize that a little bit.  It's easier to go through and look at what they're looking at and what they want to use their grants for and so forth.  And to make it easier to make our decisions on who we want to help."
She says the Rotary grant has benefited Greene County High School's prom, supported various library programs and helped the Jefferson Gardens organization.
The application deadline is Monday, April 29th.  Applications can be picked up at the Greene County Chamber and Development, the Greene County ISU Extension office, the Jefferson Library, Home State Bank and Peoples Trust & Savings Bank locations throughout the county.  Applications are to be mailed back to the places where you got it from.
For more information, contact Karen Younie at 515-386-8126.