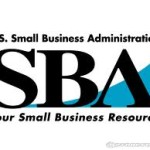 The U.S. Department of Agriculture announced last month that all three counties in the Raccoon Valley Radio coverage area have been designated as primary natural disaster areas due to damages and losses caused by the drought conditions between August 27th and October 28th of last year.
Farmers in Dallas, Greene and Guthrie Counties are eligible to receive low-interest emergency loans from the USDA's Farm Services Agency (FSA) if certain requirements are met.
In conjunction with these loans available to local farmers through the FSA, the U.S. Small Business Administration, better known as SBA, announced earlier this week that small, nonfarm businesses in Dallas, Greene and Guthrie Counties are eligible to apply for low-interest Economic Injury Disaster Loans (EIDLs) as a result of the drought too.
By law, SBA makes these loans available anytime the U.S. Secretary of Agriculture declares an agricultural disaster, which Secretary Tom Vilsack did in mid-December.
Any local small business owners interested in applying for an SBA disaster loan can do so by CLICKING HERE.  The deadline to apply is August 11th of this year.
Disaster loan information and applications forms can also be obtained through the SBA's Customer Service Center by calling 800-659-2955.