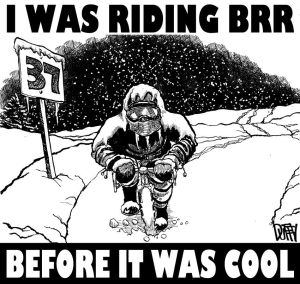 Those who are interested in supporting the Perry community but aren't sure they want to ride a bike marathon in the snow next month are invited to do so.
Online registration for the 37th annual Bike Ride to Rippey also includes a "Support the Ride" option where anyone can contribute $15 to help the Perry Area Chamber of Commerce.
If you'd like to enjoy a meal with those who are crazy enough to participate in the Original Winter Ride on February 1st, everyone is welcome to stop by the Lion's Club breakfast starting at 8am.
All proceeds from the meal will go toward the club's efforts to help local students.
More information on the event can be found HERE.
Anyone interested in sponsorships or volunteering can call the Perry Chamber at 465-4601.