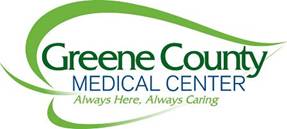 Greene County Medical Center will soon have a new clinic added to its patient care services.
Following last week's special, closed meeting of the Board of Trustees, a new UnityPoint Clinic was approved.
Board Chair Jim Schleisman says this new family medicine clinic is a reflection of the continued growth and partnership with UnityPoint Health-Des Moines to increase care coordination for patients.  He adds that having this kind of service allows the medical center the ability to use resources and expertise from one of the largest health systems in the nation.
Chief Executive Officer Carl Behne will be finalizing details of the agreement in the next few weeks.  He says the Board gave him a clear directive to provide affiliated care with the medical center who shares their vision for patient-centered, physician-driven care.
The Board also authorized a new three-year, $240,000 per year agreement with UnityPoint Health-Des Moines for the new clinic and its resources.