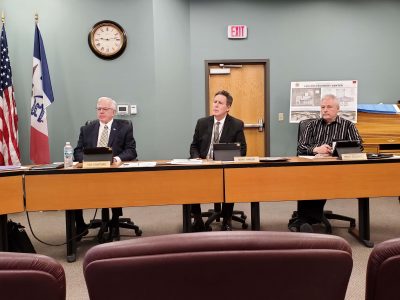 The Dallas County Board of Supervisors will convene Tuesday morning in regular session.
The morning will begin at 8 a.m. with a meeting of the Assessor's Board, which will include a public hearing to present the fiscal year 2020 budget. The regular meeting will follow at 9 a.m., where the Supervisors will set a public hearing date for the transfer of ownership of the parking lots at the Waukee trailhead for the Raccoon River Valley Trail to the City. Next, there will be a proclamation of National Public Safety Telecommunicators Week, followed by discussion and possible action on the comprehensive plan for the City of Van Meter.
The Board will then consider a military tax credit reimbursement, as well as the lease for 918 Court Street, which presently houses the Treasurer's driver's license station. The session will conclude with a workshop on the facilities use plan. Both the Assessor's Board and the Supervisors meetings will be held in the Board of Supervisors meeting room, located at 902 Court Street in Adel.