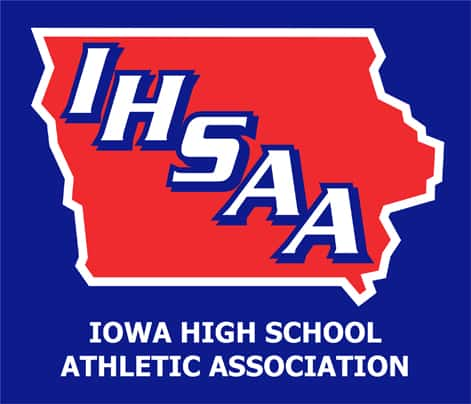 All three Guthrie County school districts will be represented at the State Track Meet this weekend.
The Adair-Casey/Guthrie Center boys' and girls' teams will be competing in 15 events overall. Kate Crawford and Noah Nelson will be competing in the 3000 meter run, Madison McDermott and Quynton Younker in shot put, Savana Fuller and Dylan Soper in the 100 meter dash, McDermott in discus, Chloe Largent in high jump, Crawford and Clay Billheimer in the 800 meter run, and Crawford and Nelson in the 1600 and 3000 meter runs. As well as the girls 3200 meter relay team of Audrey Stowe, Jorja Hoover, Lauryn Embleton, and Rylee Sloss, the 1600 medley relay of Reagan Rumelhart, Fuller, Stowe, and Crawford; and the boys' 1600 medley relay of Soper, Gabe Rowley, Austin Wierick and Billheimer.
Panorama will be competing in 16 events: Ella Waddle in the 1500 and 3000 meter runs, Kassidy Bremer in the 200 meter dash, Bremer and Bailey Beckman in long jump, Olivia Steffen in the 400 meter dash and the 800 meter run, Lydia Knapp in girls discus, Morgan Johnk and Gracen Welberg in high jump, Luke South in 110 high hurdles, and Johnk in 100 meter hurdles. As well as the girls' shuttle hurdle relay team of Shey Storesund, Abbi Brown, Lydia Lindstrom, and Johnk; 4×800 meter relay team of Gwen and Olivia Steffen, Payton Beckman, and Lindstrom; distance medley relay team of Hope Arganbright, Kassidy Bremer, Bailey Beckman and Gwen Steffen; 4×100 meter relay team of Beckman, Johnk, Arganbright, and Bremer; and 4×400 meter relay team of Beckman, Olivia Steffen, Lindstrom, and Gwen Steffen.
The West Central Valley boys' team will be competing in the 4×400 meter and 800 sprint medley relays with the team of Brice Sechrist, Kade Kunkle, Carson Wadle, and Cole Arnburg. Arnburg in the 200 and 400 meter dashes, Loudon Foster in the 1600 and 3200 meter runs, and John Kalbach in discus. Listen to Raccoon Valley Radio for state track updates all weekend, and live results posted online at raccoonvalleyradio.com.