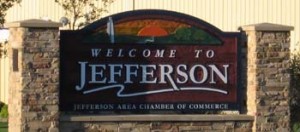 The Jefferson City Council will meet tonight.
The Council will consider hiring a police officer, the parks and recreation director and assistant director, appointing Larry Teeples to the airport commission and approving changes to the council committee assignments. Additionally, the Council will consider for approval the second reading of an ordinance change for automatic waste collection, a 28E agreement for dispatching services with the Greene County Sheriff's office, a Federal Aviation Administration grant for part of the airport runway extension project and a facade grant program for Habitat for Humanity. Finally the Council will set the 2021 fiscal year budget schedule and set the budget priority workshop.
The meeting will be at 5:30pm in the City Hall Council Chambers.