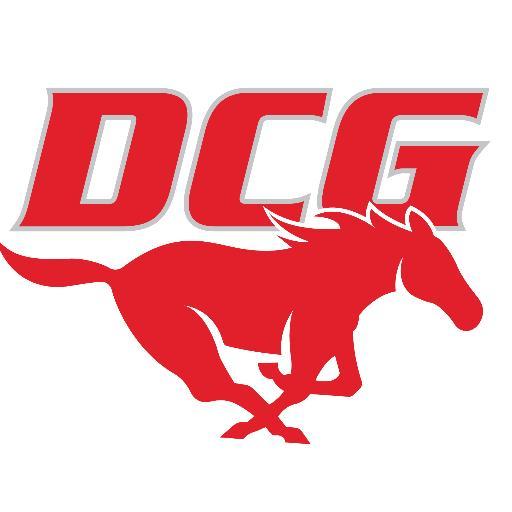 The 9-1 Dallas Center-Grimes Mustangs Football team has a chance to get to the UNIDome for the State Semifinals next week.  The only thing standing between DC-G and a trip to the UNIDome is Lewis Central High School of Council Bluffs.
The Mustangs are coming off of a low scoring victory over Harlan last week, 9-7, in a game that was determined by a safety.  The safety occurred on a special teams miscue, when DC-G pinned Harlan deep in their own territory which forced a punt inside the end zone.  The snap was high and sailed over the head of the punter and ended up out of bounds.
DC-G Head Coach, Scott Heitland, is looking for his offense to break out with some big plays this week.  Heitland told Raccoon Valley Radio that his offense is due for a few big plays.  The past two games have been pure defensive struggles, predicated on field position and turnovers.
The Mustangs have been able to win the turnover battle, nearly all season, which has been a benefit and contributed to the current nine game winning streak.
DC-G will face Lewis Central, who like the Mustangs, comes into tonight's game with a 9-1 record.  The one blemish on the record for Lewis Central came in the middle of the season, when Harlan upset Lewis Central, 14-6.
Lewis Central is a very well-rounded and talented football team, and DC-G will have their work cut out for them.  The Mustangs will have a chance to take down Lewis Central, but DC-G needs to be excellent defensively, and the offense needs to be able to put some points up on the board.
DC-G and Lewis Central will kickoff tonight at 7:00pm in Council Bluffs.  Tune in for live, play-by-play action on 99.7FM or AM1310 KDLS.  You can also listen to the game online at RaccoonValleyRadio.com, or on the free KDLS mobile app.  Pregame will begin an hour before kickoff at 6:00pm.