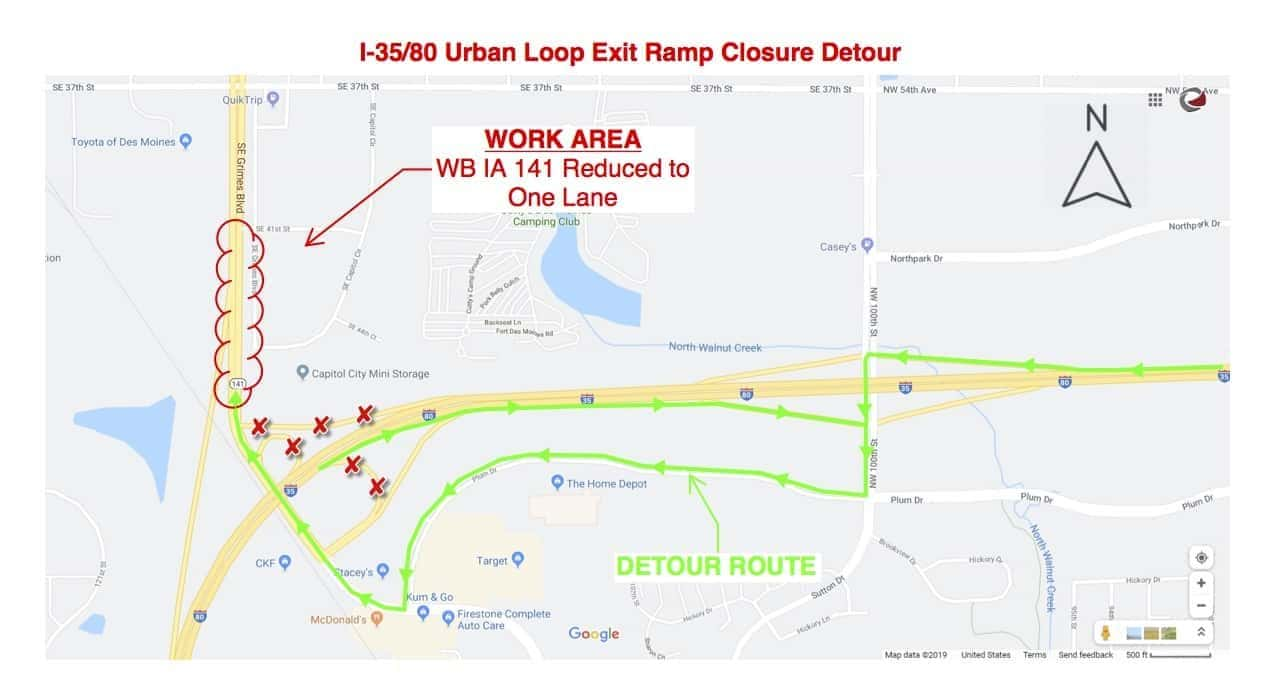 The Iowa Department of Transportation will once again close the exit ramps from Interstates 80 and 35 at Highway 141 this weekend, as construction continues on the new "Urban Loop."
Work to install barrier rail along westbound 141 north of the interstate will require closing the east and westbound exit ramps from 7 a.m. – 5 p.m. Saturday, weather permitting. The closure is a result of the reduction of the westbound lane to one lane between the interstate and 37th Street in Grimes. The lane reduction is anticipated to cause significant traffic congestion, possibly backing up vehicles onto 80/35 in both directions if the exit ramps were to remain open. There will be a detour in place, utilizing the Northwest 100th Street exit off the interstate in Urbandale, but motorists are advised to find routes to northern Dallas and Polk counties that don't include Highway 141, if possible.
The entrance ramps from east and westbound 141 to the interstate will remain open during construction. The "Urban Loop" project is anticipated to be finished in 2021.