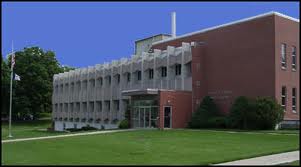 The Guthrie County Board of Supervisors will discuss and consider action on the payment structure for their proposed $8.7 million bond referendum today.
This follows a comment made by the Board last week that they would decide on whether to have a 15 or 20-year tax structure after the bond were to pass on March 3rd for a law enforcement center addition and courthouse parking lot improvement. Northland Public Finance Managing Director Chip Schultz will discuss the property tax implications. The Board will also consider approval of the referendum introduction letter, the fiscal year 2021 funding request from the County's libraries, zoning permit reports, and a fiscal year 2021 matching fund request from the Elderbridge Agency on Aging.
The Board meets at 9 a.m. at the Guthrie County Courthouse.