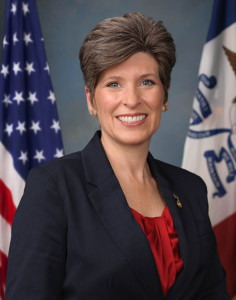 The recently completed Dallas County Jail had a special visitor Monday. 
U.S. Senator Joni Ernst toured the recently completed Dallas County Sheriff's Office and jail facility. Sheriff Chad Leonard says it was nice to have Ernst tour the facility and talk about the improvements the new facility brings. He adds, the tour had been postponed due to COVID-19. 
"It was a good visit and we are definitely glad she took the time to come do it."
The relationship between Ernst and law enforcement is something Leonard says he appreciates noting that Ernst is pro-military as well as a veteran. 
"It's great that she knows that she can rely on us and trust us and we know she is a strong supporter of law enforcement."
Leonard is confident that Ernst supports his employees and the jobs they do.